Our business is mainly focused on the professional user, for whom the document creation process is a critical and fundamental component of their day to day job. Only in unusual circumstances do we sell any of our products without installation, training and after sales support. We pride ourselves in being certified experts in our fields and strive to maintain the personal touch in supporting our customers.
All Voice Power customers are entitled to a base level of support on any software and hardware supplied directly by us.
Support coverage: 9am – 5pm local time for all business days.
Support available via:
ACCESS TO TOP TIER SUPPORT
Annual Support and Maintenance Contract (ASM)
Users can choose to purchase an Annual Support and Maintenance (ASM) contract, providing customers with a package of benefits designed to keep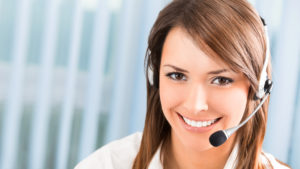 users fully trained and the systems operating at maximum efficiency. The benefits of an ASM Contract with Voice Power include:
Unlimited telephone/email help with software functionality & problem resolution
Preventative maintenance checks on Voice Power supplied hardware and software
Speech Recognition optimisation services
Annual Health-checks
Regional 'Tips and Tricks forums' for users of our software
Technical assistance via remote PC access
Qualifications
All our trainers are Dragon Certified Instructors on the current (& previous) version of Dragon. These qualification demonstrates our staff have: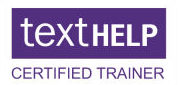 Delivered training on Dragon for over 5 years
Attended intensive training courses provided by Nuance (or approved affiliates)
Taken and passed online exams
Provided a number of end-user testimonials
Our trainers are experts in providing training for a wide range of requirements, from individuals with assistive technology requirements to groups of corporate and medical users. With a customisable training curriculum to meet your needs, we travel NZ to conduct installations and deliver training programs either on site or via remote internet based 1-1 or group sessions.
Texthelp Certified Trainer qualification ensures that trainers know everything about Read & Write software and how to tailor the software to the individual. We have a network of Certified Trainers throughout the NZ, who are able to carry out on-site courses on this software to the highest standard.