Professional Services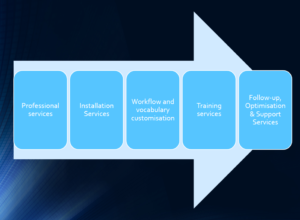 At Voice Power we believe in more than supplying just the software and hardware, but the complete package to make sure you get the most out of your investment.
Our Professional Services are at the core of our commitment to our customers to supply solutions that continue to provide a boost to your productivity for years to come.
With expericenced certified staff we have implemented solutions in diverse and challenging environments over many years and remain committed to ensuring our solutions are tailored to your specific needs.
CUSTOMERS ENDORSE OUR PROFESSIONAL SERVICES