Olympus DS-2500
$520.00 exc GST
Description
Ideal for all busy professionals, this powerful tool lets dictations and notes be taken both at the desk and on the go to ensure a maximum utilisation of precious time to fully exploit productivity potentials.
Product Highlights
EASY FILE MANAGMENT
Manage audio files in up to 5 customisable folders.
CUSTOMISABLE NAVIGATION POD
Allows users to control how they navigate and create short cuts that suit them.
ERASE BUTTON
Use the easily accessible "Erase" button to quickly erase single files or entire folders.
CONFERENCE & DICTATION SETTINGS
Switch between "Conference" and "Dictation" settings.
NEW BUTTON
Finish one dictation and begin the next with a push of the "New" button.
VOICE RECOGNITION
Compatible with voice recognition software.
INCLUDED 2GB SD CARD
Enjoy plenty of recording time with the included 2GB SD Card removable media.
37 HOURS BATTERY
Enjoy efficient battery power: up to 37 hours with Ni-MH batteries (SP recording mode).
RECHARGEABLE CAPABILITY
Recharge 2 X BR-404 Ni-MH batteries (included) via USB.
LARGE DISPLAY | WHITE LED BACKLIGHT
A full dot, backlit LCD provides for easy viewing, even in bright conditions, so you can easily watch your recording times, battery life status and more.
DSS FORMAT RECORDING
Save files in high-compression DSS format using the included DSS Player software.
2 RECORDING MODES
Choose between SP and QP recording modes.
EASILY RETRIVE KEY POINTS OF YOUR RECORDING
Index marks let you specify a particular point in a recording or playback for easy retrieval.
VCVA HAND FREE RECORDING
Never miss a beat with the voice activated Variable Control Voice Actuator feature that records audio as soon as it senses sound. It conserves memory and battery life too.
DIRECT LINK TO MAC OR PC
With the "USB Direct" design, it is easy to charge your recorder and transfer your files over to your Mac or PC. Just plug the recorder into your computer for fast downloads and charges.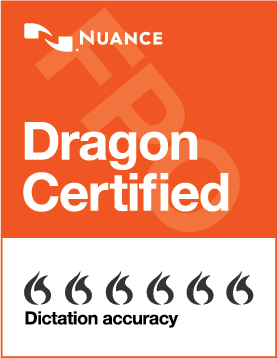 Additional information
| | |
| --- | --- |
| Number of folders: | 5 |
| Operation type: | Button press |
| PC & Mac-connectivity: | Yes |
| Record Time W/ Inc Mem: | QP Mode: 148h, SP Mode: 303h |
| Recording format: | DS2 |
| Maximum memory: | Micro SD Card: 32GB |
| Mic jack: | 3.5mm |
| Bit rate: | QP Mode: 200 Hz to 7,000 Hz, SP Mode: 200 Hz to 5,000 Hz |
| Battery type: | 2 x AAA Alkaline Batteries or 2 x BR404 Ni-MH Batteries |
| Battery life: | QP Mode: 30 hours (Ni-MH batteries, recording), SP Mode: 37 hours (Ni-MH batteries, recording) |