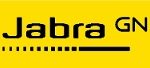 GN Audio – the owner of Jabra, a leading global brand in intelligent audio solutions – today announced that it has acquired VXi
Corporation, the headset manufacturer of both the VXi and BlueParrott brands.
"We are delighted to have reached an agreement with VXi. The acquisition further strengthens our position on the North American market, where we have shown strong progress in recent years. We will build on VXi's strong presence and reputation in the US and combine it with the international reach and professionalism of GN Audio and the Jabra team," said Paul Hamnett, President for GN Audio in North America.
See more...