Voice Power is the most experienced team of speech recognition and dictation specialists in New Zealand. With over 50 years combined history in supplying to medical, legal, government, educational and disability sectors.  We provide a wide range of professional services (sales, consultation, deployment, training, optimisation and support) to implement complete document workflow solutions.
We strive to understand our customer's business goals, partner with them in identifying bottlenecks and pain points that slow the documentation process, then introduce the productivity and efficiency gains tailored speech recognition, digital dictation / transcription and workflow solutions can bring to any individual or organisation.
Leading edge technology as resellers, agents and trainers for the world's leading industry brands:
We also work with other entities to source Accessibility and Adaptive Technology software:
TextHelp Read & Write Gold – award winning literacy support solution for dyslexia; text-to-speech, word prediction
Freedom Scientific's JAWS – the world's most popular screen reader for the blind
Hartgen Consultancy's J-Say, J-Dictate – bringing together Dragon NaturallySpeaking & JAWS for blind users
As distributors, value added resellers and agents for a wide range of products we have partnered over many years with these multinational vendors.
We have formal relationships and accreditation as partners for the following entities: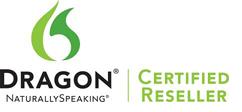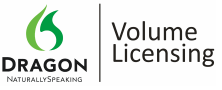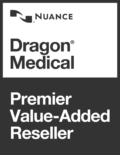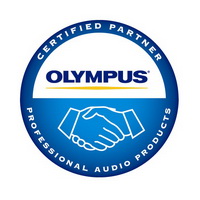 We are Certified Resellers and have the most Certified Trainers working for us in NZ, we have been providing Nuance Dragon solutions in NZ for over 13 years. Able to ship the entire Dragon range for both Windows and Mac machines with educational, government and volume pricing available. Voice Power NZ Ltd is also one of the few companies able to supply Volume License Agreements (VLAs) for Dragon Legal and Dragon Professional Group.

Volume License Agreements (VLAs)
The Nuance VLA is a convenient, easy to use volume purchasing program designed to enable end user customers to maximize their savings potential on their Nuance products and support purchased for internal use. A certificate based program, the VLA allows companies to license software for use, rather than purchase "boxed" products. This reduces manufacturing costs by eliminating the cost of media, documentation, packaging, warehousing, and shipping. These savings are then passed on to the customer in the form of a discount off the standard price. It is easy to qualify for the VLA with its low initial purchase requirement.
Dragon Medical Value Added Reseller, we are a recognised leading provider of Dragon Medical Practice Edition, the award winning speech recognition solution, and able to supply Dragon Medical Volume Licence Agreements (VLAs). Nuance has appointed a select number of Dragon Partners as Healthcare Solutions Partners in this region. Selected based on experience and proven ability to support and integrate installations in healthcare and enterprise environments, we supply Dragon Medical to both Private and Public Healthcare sectors.
As an Olympus Reseller, we have been working with their dictation solutions for over a decade and we are familiar with most workflow needs, from medical practitioners to Pathology cutup labs, single lawyers to large law firms. With the support and backup of the NZ Distributor and Olympus Professional Dictation international we can manage and support your entire dictation requirements.
EXPERIENCED PROFESSIONALS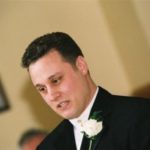 David Shepherd
Director Business Development

David has been in the industry for over 13 years, managing the speech recognition teams of two previous distribution & reselling entities (Voice Perfect & Sound Business Systems). Experienced in every aspect of the industry David has sold, deployed and supported a wide range of speech to text and transcription solutions; catering for large scale implementations for healthcare, legal and professional enterprises.
Involved in selling and implementing integrated speech recognition clinical documentation workflows throughout NZ. He has been pivotal in rolling out departmental solutions across NZ in Radiology, Pathology, Orthopaedics, Mental Health, ENT, A&E, Gastro, Allied Health and Urology specialties.
A certified sales expert and trainer for both professional and medical editions, David has been working with Dragon since version 6 and has trained thousands of Dragon users and dozens of trainers. David travels the country extensively and is based out of Wellington.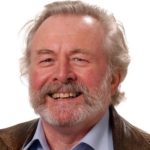 Michael Clark
South Island & Disability

Michael has been involved in teaching and education for over 40 years and has seen again and again the need for assistive technology.
His interest in assistive and adaptive technology led to Dragon NaturallySpeaking and complimentary third party products. His work with dyslexic students drove an interest in the product TextHelp Read & Write Gold.
Seeing young people using assistive technology to remove barriers and becoming industry leaders reinforced Michael's belief that the provision of effective technology and appropriate training could empower people with disabilities (whanau hauā). Michael is now responsible for supplying J-Say, Jaws and TextHelp Read & Write Gold in NZ.
Having worked with Dragon since 2000 he provides installation, training and call out support to the greater Canterbury region.
Michael Clark BSc. Dip Tchg MNZIC
Naomi Forrester
Auckland & Education Specialist

Auckland based, Naomi has more than 20 years of experience in the field of speech recognition. Previously an Assistive Technology Assessor for the Ministry of Education and a teacher she specialises in Dragon solutions for educational and disability environments. Working with Dragon speech recognition since Dictate 2.0, she loves working with dyslexic and dyspraxic users and seeing their world open up through use of technology. Naomi is highly skilled at helping clients to choose the right Digital Learning tools and in providing training in how to use them.
Provides training for academic, legal, medical and professional product.
Naomi Forrester B.Soc.Sci Dip Ed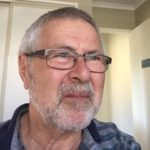 Ken Chandler
Rehabilitation Specialist
Based out of Wellington, Ken with wife Rosemary run PCS Training, specialists in Microsoft Word Training and Template creation.
Ken has also been selling, supporting and training Professional users for Dragon for over 15 years. His clients include Lawyers, Doctors, Government employees, C level management and a wide range of professionals. In the last 3-4 years Ken has worked extensively with ACC Wellington's – Long term claimants, empowering them through speech recognition and smart easy to use templates to transition back into the work place.
A highly recommended trainer, professional and flexible, Ken can adapt to clients learning needs, documentation style and work timetable.